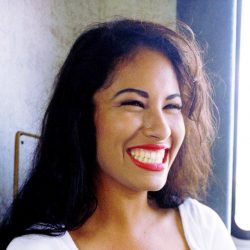 The revolution of  Selena is soon to be televised.
ABC  picked up a committed TV pilot to a series inspired by the musical legacy of Selena Quintanilla, according to Variety Magazine.
The untitled project will be written/executive produced by Miguel  Nolla with heavy influence coming from Quintanilla family members who will also assist with the production.
"The series focuses on Alex Guerra, a chart-topping, award winning pop star who has been estranged from her family for 5 years. She tries to pick up the pieces when a crisis forces her to return home. Alex finds herself back in Texas, juggling a love triangle, the demands of her career and the dark secrets of the family that she now desperately wants to win back." –  Variety Magazine
Who do you think will play the lead role of Selena? Be sure to leave a comment below!