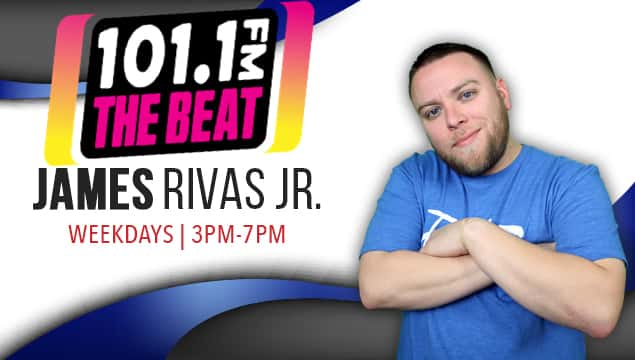 Afternoons 3pm-7pm
James Rivas Jr. was born and raised in Phoenix, AZ. James is the second eldest out of four siblings. James also attended St. Mary's high school here in the valley and graduated in 2001.
Ever since he was a kid, James has been in the studio watching his father (The Manic Hispanic) do radio for over 25 years. Because of his time spent with his father, James was influenced by a variety of music at an early age ranging from Old School to R&B, Hiphop and even Country.
You may have also seen James at your favorite nightclub where he has been rocking crowds for the past eight years as a host. Besides his passion for music and radio, James enjoys spending time with his family and watching sports. Make sure to catch James Rivas Jr. Weekdays 3pm-7pm on 101.1 The Beat!
"Rapper Schoolboy Q is set to release his new project, Blank Face in July. However, fans were confused as to if the cover art was real. The rapper pranked fans by releasing two versions of the cover