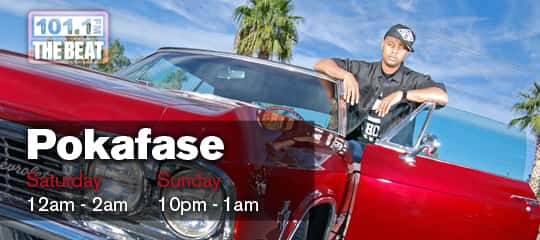 I spit about what I know.
I was half of the ground-breaking group KNOW QWESTION, a founding member of the TEN COMMANDMENTS, the ASSOCIATES, and the LEAGUE, and a current member of the super-group EMPIRE.
I helped lay the foundation for Arizona Hip-Hop.
I am the first solo, male, hip-hop artist to sign a major recording contract from Arizona (Artist Direct/BMG 2001).
I have shared a stage with EVERYONE but Tupac and Jay-Z. (almost, but not quite, LITERALLY) Hundreds and hundreds of live performances, opening shows from 50cent to Lil Wayne and Ludacris, back to Diddy and T.I., on over to Nas, Eminem, Outkast, and even with the Notorious B.I.G. and Naughty By Nature, to name a few.
I transcend genres; just ask Insane Clown Posse, Phunk Junkeez, Kottonmouth Kings, Chronic Future, Incubus, Authority Zero, Fred Green, and a several other crazy muthasuckas I've had the pleasure of rockin with.
I toured the country with G-Unit, De La Soul, The GZA, Phunk Junkeez, Hieroglyphics, Proof, Alkoholiks, and quite a few more. a lot of it is blurry though, good times.
I've spit and gained the acknowledgement and respect of legends. GANGSTARR, Rakim, Sugar Hill Gang, WuTang, Kurtis Blow, and Kool G Rap, again to name just a few.
I've played Edgefest, Smokeout, and the Summer Of Love Festival, at every landmark club on the Sunset Strip in Hollywood, and 95% of the live music venues in Arizona….no exaggeration.
I've cataloged music with Next, Royce 5'9″, Dawn Richard, Mase, Empire, Chronic Future, Phunk Junkees, Kokane, Bink, Warren G, Proof, Scot Storch, and the list goes on.
I've ciphered with Guru, Royce 5'9″, Hannibal Leq, Supernatural, Proof, FlossGenius, Immortal Technique, LIFE, Xzibit, Mega Man-dretti, Rass Kass, and all of the rest of your favorite rappers.(yes….him too, whoever it is SMARTASS!)
I also know radio. I worked for KKFR Power 92.3/98.3 for not quite 5yrs as an on-air personality, co-host of "Friday Night Flavas"….
BUT I"M CURRENTLY AT THE ONLY REAL HIP HOP STATION IN THE VALLEY, KNRJ 101.1 FM THE BEAT, HOST OF "THE BEATLOCKER", THE FIRST ARIZONA, FM RADIO SHOW DEDICATED TO THE BEST OF LOCAL AND REGIONAL TALENT.
OH, my music? My music speaks for itself. Long story short….I'm the real deal.
If there's anything else you'd like to know, I suggest you LISTEN TO THE SHOW.
THE BEATLOCKER ON 101.1 FM THE BEAT
SUNDAY NIGHTS FROM 10PM UNTIL 1AM!